Interrogation Arm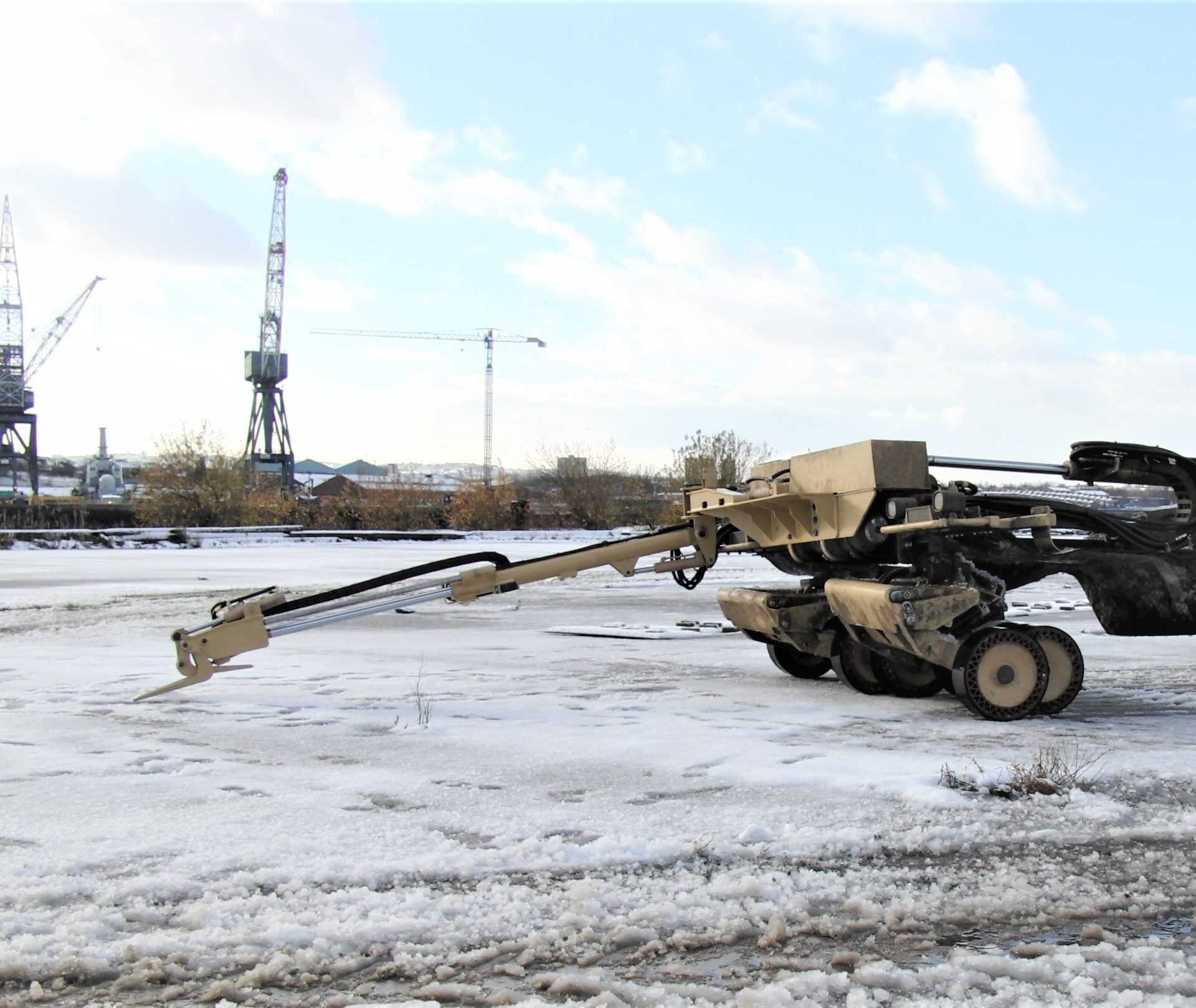 Pearson Engineering's Interrogation Arm is designed to be used with our Route Proving Rollers and Self-Protection Rollers. The nimble system can inspect, manipulate, manoeuvre and neutralise threats at a safe distance from the host platform.
Our Interrogation Arm provides Route Proving and Self-Protection Roller operators with the capability to interrogate suspicious items at a significant distance from the vehicle. The distance achieved depends on the features of the host roller. This provides an additional layer of protection against the threat of explosive ordnance, further reducing the risk of a blast underneath the vehicle.
The arm can be fitted with rapidly interchangeable attachments including a digger, ripper, grabber and bucket. The system is controlled by a joystick and includes configurable lights, cameras and display screens to enhance situational awareness.
When faced with the wide ranging threats posed by Improvised Explosive Devices, the combination of Pearson Engineering Rollers and an Interrogation Arm can support survivability.
Our Interrogation Arm can also be integrated alongside Ground Penetrating Radar to provide a comprehensive Route Proving and Clearance package.
Key Features
Remote interrogation of explosive ordnance
Enhanced threat understanding and reduced risk
Dexterous arm allows for precision investigation
Find out more about the Interrogation Arm
A member of our team will respond as soon as possible.