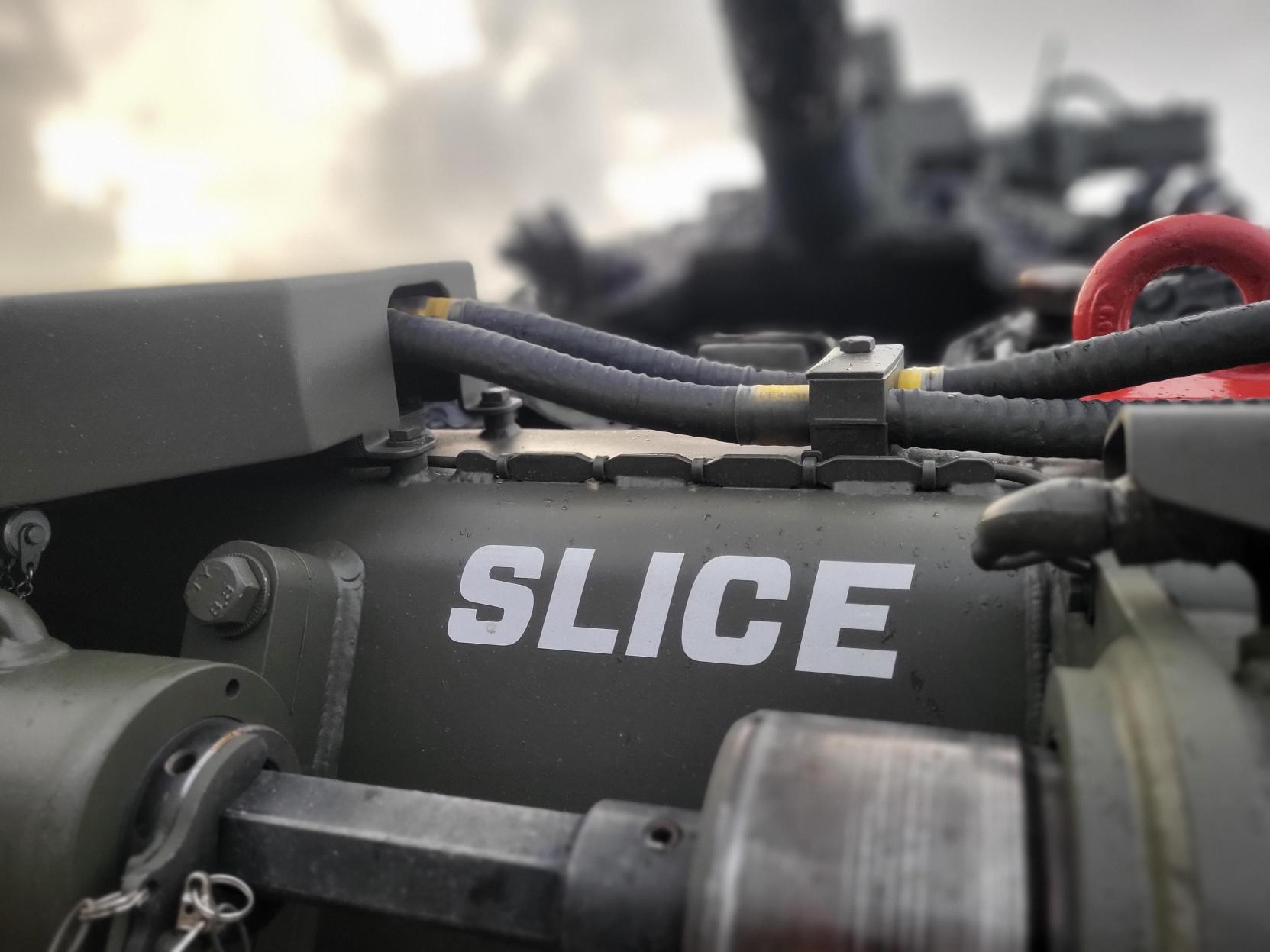 Contract for Pearson Engineering's SLICE creates development path for the future of interoperable combat mobility
Pearson Engineering has been awarded a contract to provide a suite of capability enhancing Front-End Equipment (FEE) to an undisclosed end-user across both their Main Battle Tank and Combat Engineering programmes.
End-users will receive their next-generation Main Battle Tank equipped with Pearson Engineering's innovative SLICE interface, General Purpose Blade, and Self-Protection Mine Plough.
SLICE is a 'plug and play' interface designed to provide highly adaptable and rapidly configurable capability to combat vehicles, allowing them to integrate FEE without impacting the vehicle's lethality, mobility or survivability.
SLICE has been designed to meet the specific characteristics of the host vehicle and will be integrated without vehicle modification. The development work to date will enable future end-users of the same platform to integrate FEE to support mobility, counter-mobility, and survivability.
Under the contract, the recipients will also receive tried, tested and proven equipment for their dedicated heavy tracked engineering vehicle, as well as additional capability. The contract includes the Pearson Engineering Vehicle Interface Kit, General Purpose Blade, Route Opening Mine Plough, Surface Clearance Device, Route Proving Roller, Excavator Manipulator Arm with bucket and claw, and Magnetic Signature Duplicator.
"This contract follows forty years of support to Armed Forces around the world. Our track record, and the confidence end-users have shown in our products, have been instrumental in receiving this contract award. We look forward to supporting the next generation of our customer's armoured programmes and to continuing to collaborate with them. This is a truly global endeavour, bringing together experience and expertise to equip friendly forces.

"This collaboration will not only benefit the end-user, but also the future users of the same platform. Through partnership and collaboration, this host vehicle will now be ready to accept SLICE as standard, providing opportunity for future end-users to integrate Front-End Equipment quickly and easily whenever it is needed."

Business Development Director for Pearson Engineering, Richard Beatson.
*Image shown is from a previous display of SLICE as part of Pearson Engineering's market engagement activities and does not relate to the contract.