MW50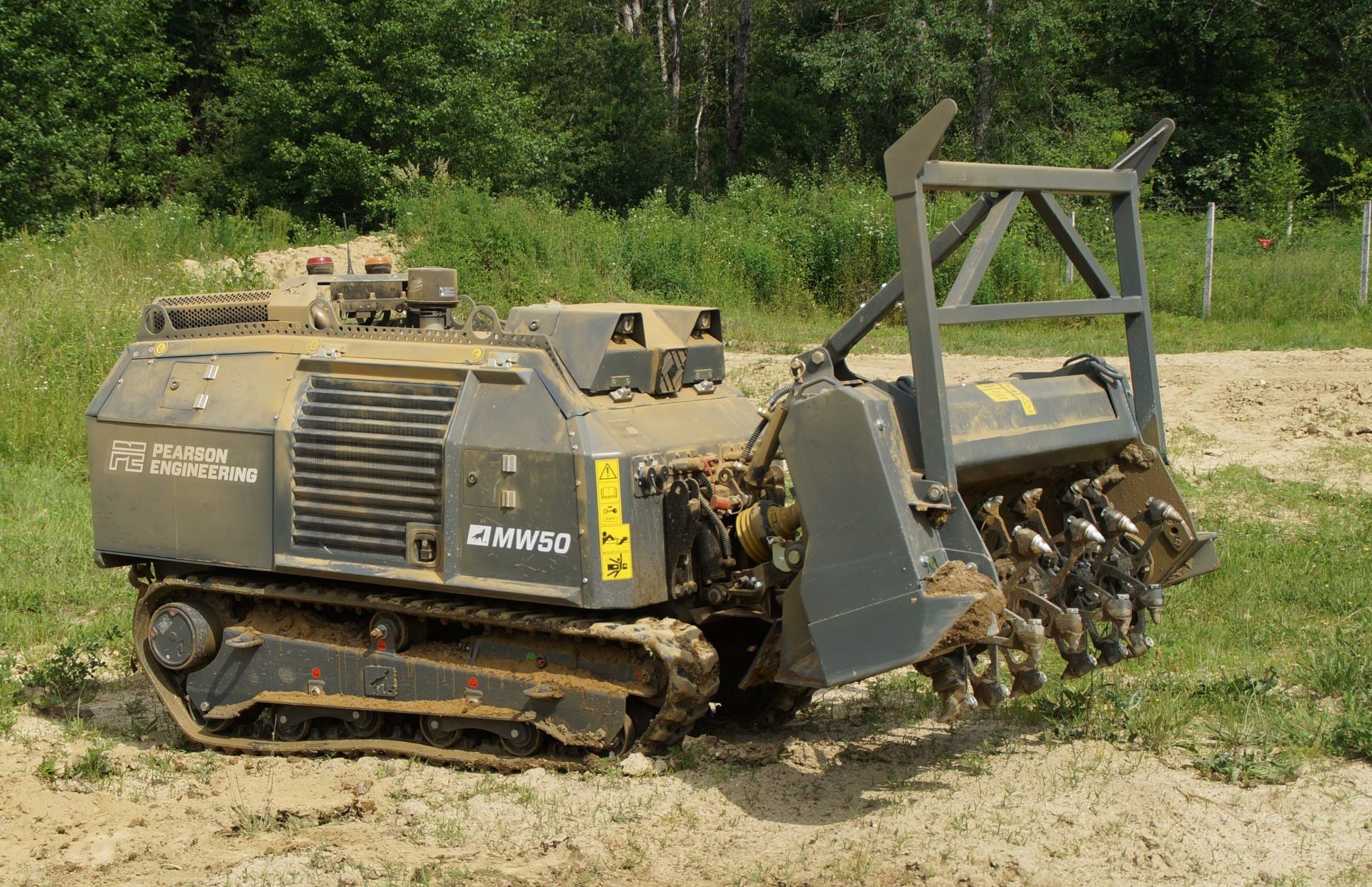 The MW50 is a remotely controlled platform which is designed for landmine, IED and route clearance in ultra-rugged, hard to access environments.
The MW50 is compact and easy to manoeuvre and it can be transported on a 4×4 pick-up for maximum mobility.
Based on proven MineWolf technology with a selection of detachable tools, it is a robust and versatile platform for the most demanding conditions.
The versatile nature of all of the MineWolf platforms means that each can be equipped with a number of interchangeable, multipurpose attachments to meet different operational requirements. The remote controlled platforms also offer camera systems which enable better control and provide additional safety to the operator, especially in high threat areas. Find out more about the attachments available for this platform below.
For full specifications, please download the brochure at the top of this page.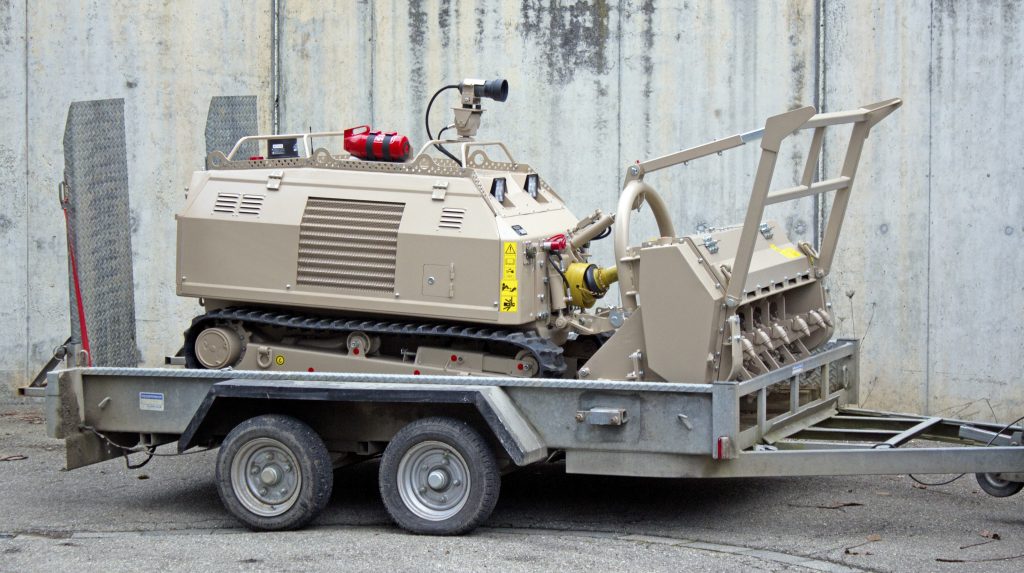 Key Features
High endurance platform with a range of multipurpose attachments
Effective clearance of anti-personnel mines
Effective removal of explosive ordnance and IEDs
Camera system for safe and remote operations in high threat areas
Powerful engine (59hp) and mechanical drive of attachments
Capable of working in narrow areas and on steep slopes
Easily transportable by 4x4 or helicopter
Rubber tracked for use on roads, paved areas or runways
Continuous ground penetration to depth of 150mm (with tiller)
Find out more about mw50
A member of our team will respond as soon as possible.