Bridge Launch Mechanism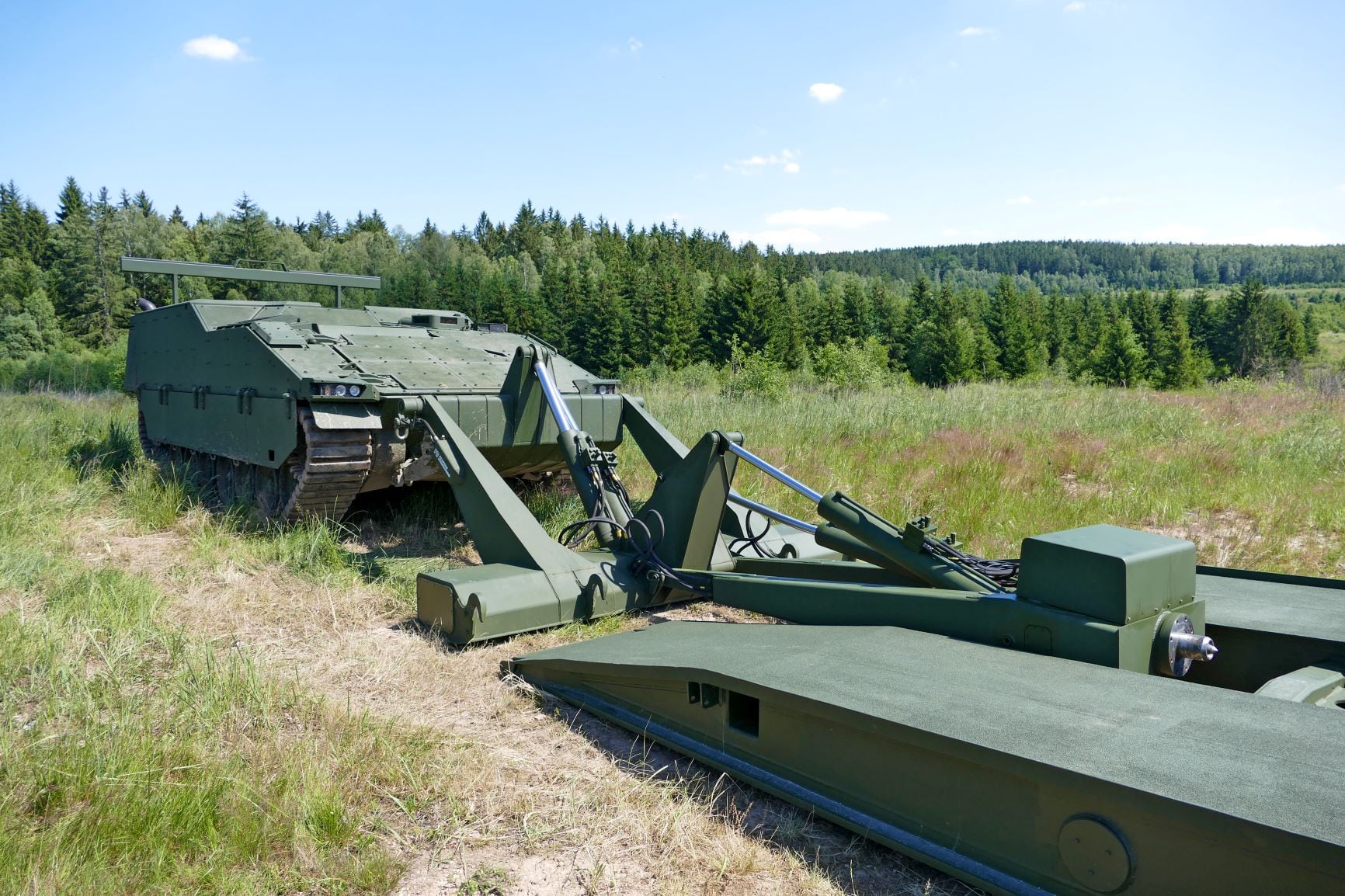 Pearson Engineering's Bridge Launch Mechanism provides vehicles with the capability to launch and recover assault bridges from under armour.
The Pearson Engineering Bridge Launch Mechanism is fitted to the front of the vehicle and allows an assault bridge to be stowed, launched and recovered using a single system. Provided as a vehicle attachment, like any other equipment in Pearson Engineering's range, the Bridge Launch Mechanism provides bridging capability without the host vehicle needing to be a dedicated bridge layer.
The Bridge Launch Mechanism is controlled from under armour and it can often be launched or recovered in less than two minutes (size dependent). The system is lightweight and it is specifically designed to minimise the impact on vehicle mobility by keeping the bridge and bridge launch mechanism low and close to the vehicle hull when in its transport configuration.
During launch and recovery, the foot of the Bridge Launch Mechanism remains in firm contact with the ground, reducing the load transfer onto the host vehicle and ensuring a stable launch platform.
Hydraulic cylinders are used to control the launch and recovery cycle as well as the stabilising clamps.
Key Features
Rapid launch and recovery of assault bridging from under armour
Tactical flexibility with the possibility to use any suitable vehicle to launch an assault bridge
Operational efficiency - fewer dedicated vehicles are required, reducing logistics and training burden
Compatible with a wide range of bridges
Designed to minimise the impact on vehicle mobility to keep pace with operations.
Find out more about the bridge launch mechanism
A member of our team will respond as soon as possible.