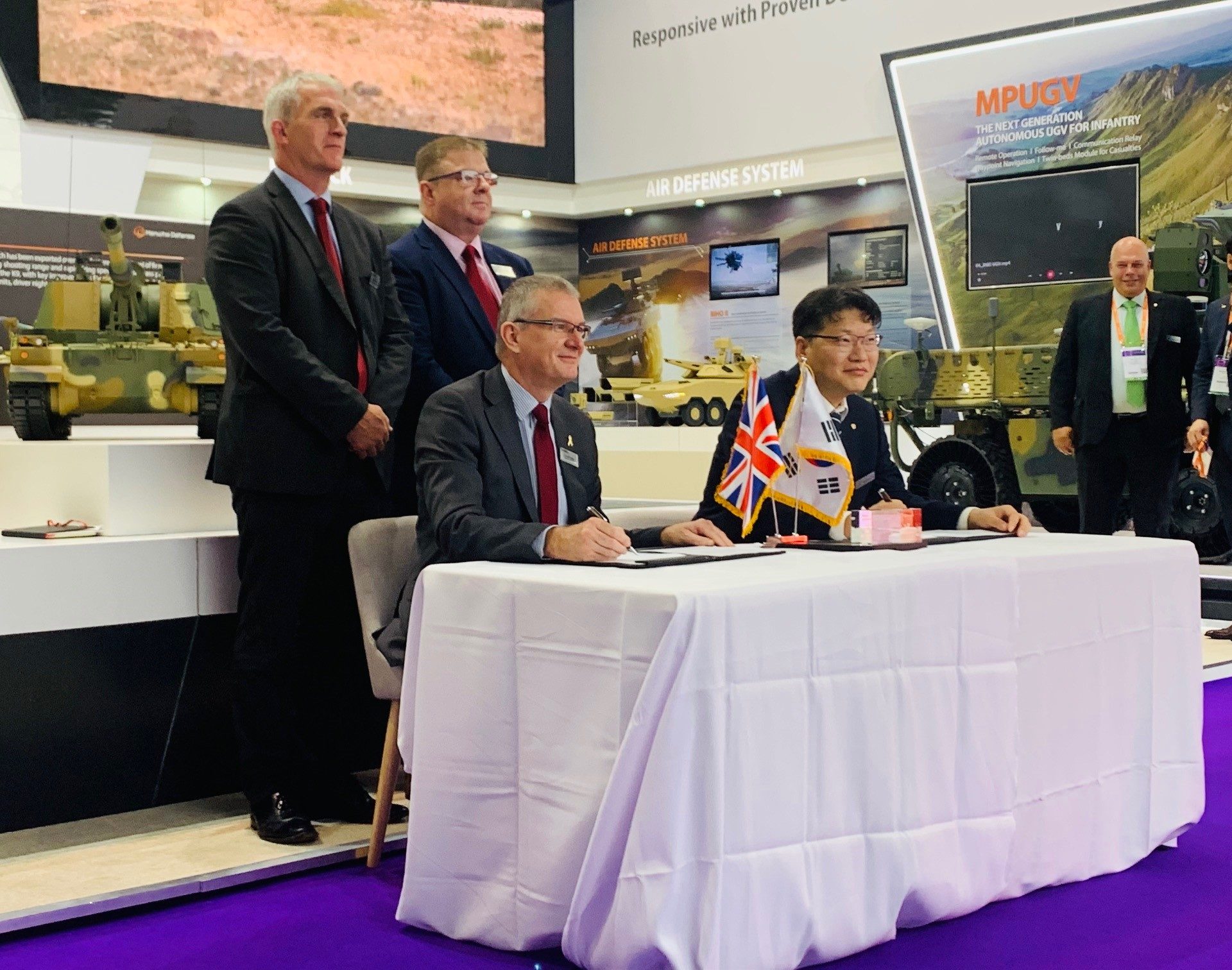 Pearson Engineering offers capability of Armstrong Works to Team Thunder
Pearson Engineering has been invited to contribute the strength of its experienced team and the capabilities of Armstrong Works to Hanwha Defence as part of the recently announced 'Team Thunder'.  Having already delivered services from the company's 'Defence Manufacturing Services' team to other ongoing UK MOD Land Programmes, Pearson Engineering has welcomed the opportunity to be included in Hanwha's bid for the UK's Mobile Fires Platform (MFP).  The companies signed an MOU during DSEI.
Hanwha will offer the K9 Thunder Self-Propelled Howitzer which is in service with Armed Forces in South Korea, India, Norway, Finland, and Estonia amongst others.  'Team Thunder', a group of UK companies with land vehicle programme expertise, will support Hanwha in delivering a 'Made in the UK' variant of the K9 if successful.
Pearson Engineering's Defence Manufacturing Services (DMS) team will be offering manufacturing, assembly, integration and testing capability from Armstrong Works in Newcastle upon Tyne to Hanwha, though workshare is yet to be agreed. The site is purpose-built to deliver all aspects of armoured vehicle manufacture on site and can safely host project teams from the original equipment manufacturer.
As a defence manufacturing facility in the North-East of England, working with Pearson Engineering directly contributes to the British Governments 'levelling up' policy through investment in the region and the broad defence supply chain which currently supports Pearson Engineering on their existing programmes and projects.
The company launched its DMS offering in 2014 following the purchase of Armstrong Works by parent company Reece Group Limited. Pearson Engineering combines its experience of the defence sector and armoured vehicle integration with sister company Responsive Engineering's manufacturing capability to deliver scalable and independent manufacturing services to armoured vehicle programmes.