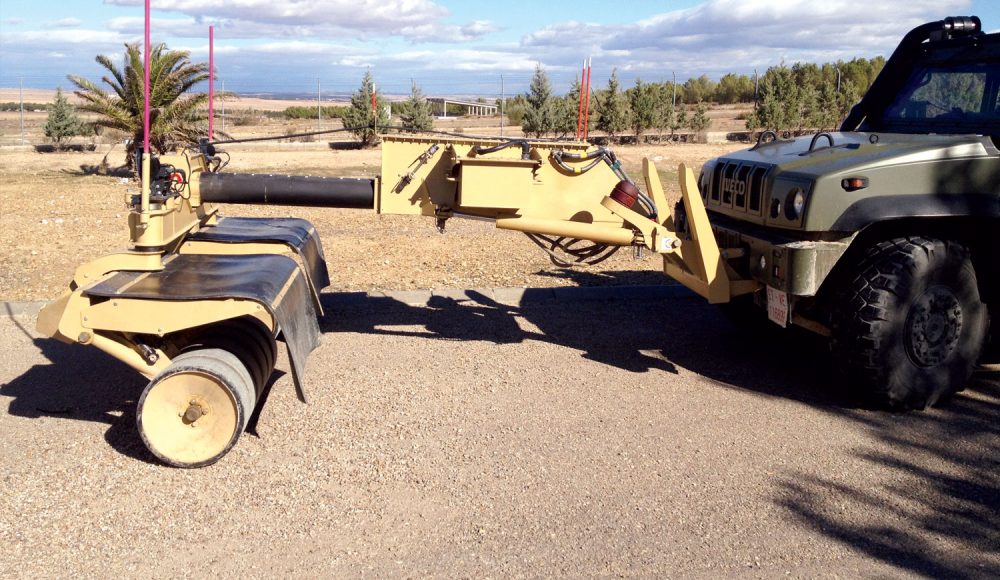 Pearson Engineering committed to supporting Peace Keeping operations in Africa
Following initial approaches in Africa in 2015, Pearson Engineering recently demonstrated the company's commitment to supporting Peace Keeping missions in Africa during attendance at a Trade Mission organised by the UK Government's Department of International Trade.
International Sales and Marketing Manager, Mr Richard Beatson visited the region to present Pearson Engineering's Counter-Improvised Explosive Device (C-IED) capability. The presentation demonstrated Pearson Engineering's support of activities to counter the efforts of adversaries experienced in the use of explosive threats in support of criminal activity and the hindrance of peace keeping efforts.
Pearson Engineering's Super Light Weight Roller (SLWR) has been designed specifically to counter the threats faced in Africa and builds on the experience gained from Pearson Engineering's proven family of roller products supplied in their thousands to protect Armed forces engaged in Peace Keeping and sustainment operations in Iraq and Afghanistan. It is lightweight, easy to maintain and optimised for use with the region's indigenous Security, Law Enforcement and Peace Keeping vehicles.
The roller applies a downward pressure to the road which replicates the effect of the passing vehicle. The roller is placed sufficiently ahead of the vehicle wheels to safely detonate a pressure fused IED. The roller system can be provided with other sensors and disruptors to provide a comprehensive route proving and clearance package.
Pearson Engineering will be exhibiting at AAD, South Africa on Stand 3CW18 in September.