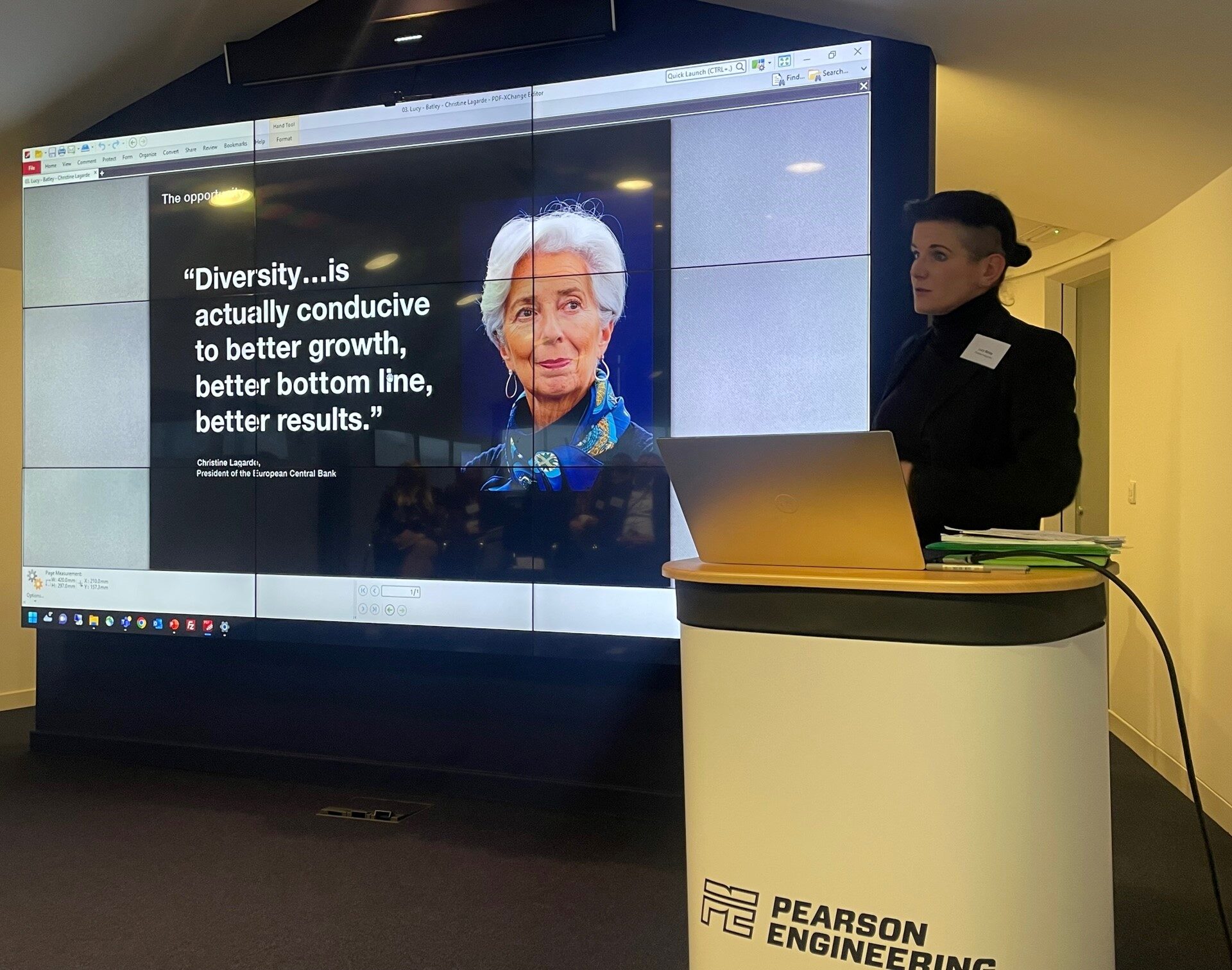 Pearson Engineering brings the Women in Defence Charter to Armstrong Works
In celebration of International Women's Day 2023, we brought the Women in Defence Charter to Newcastle for an interactive session highlighting the benefits of equity, diversity and inclusion.
Last year, Pearson Engineering signed the Women in Defence Charter, an initiative set-up to support defence to reach 30% representation by women by 2030. It is proven that 30% represents a 'critical mass', at which point real impact can be made within businesses, both in terms of having women's issues represented effectively, and delivering real benefits to a company's bottom-line. With a firm commitment to prosperity in the North East, we brought the Women in Defence Charter to Newcastle to support and encourage members of our supply chain to join us.
Our panel of speakers detailed why diversity matters to society and how it can positively affect performance, they shared why equity is the cornerstone of equality, and they gave examples of how their organisations are making real changes.
Since signing the Charter, Pearson Engineering has implemented a series of initiatives including enhanced EDI training and workshops focused on women's issues. This work also supports our commitment to 'Better Health at Work' through which Women's Health was selected by our employees as a topic for further education and focus. As well as the development of internal programmes, a team of STEM ambassadors regularly deliver workshops in schools and support careers events, with a view to breaking down perceived barriers, and encouraging talented, enthusiastic and creative people to consider a career in engineering.
We recognise that EDI of all types is important to our community and we continually seek ways to learn and evolve.